GAIA | Pronounced: Guy-Ah. Meaning: Mother Earth
Come and rejuvenate yourself from the inside out with Gaia!
Here at Gaia Acupuncture we not only help you achieve optimal health but maintain it, as well as guidance to having a better lifestyle. Gaia meaning "mother nature" and how Mother Earth takes care of her child "Earth" providing her with food, water, knowledge and guidance. And that is the best quality that Gaia Acupuncture embraces, that warm and welcoming feeling so you can feel and see that you are not in this alone, we strive to listen to each and everyone of your concerns, so we can guide and give you the necessary tools for you to achieve a better lifestyle and become more aware and conscious of your own body and what it is telling you.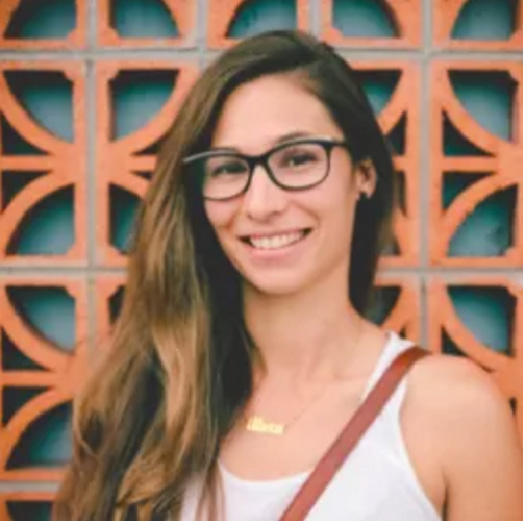 ALEXA GONZALEZ
The Practitioner
Alexa Gonzalez, L.Ac. MSTOM- is a licensed acupuncturist and herbalist. Her focus is in women's health which includes: PMS, infertility, health during pregnancy and menopause, Facial Rejuvenation, acute/chronic pain, emotional disorders and side effects of cancer treatments with the use of acupuncture, herbal medicine, nutrition, and other ancient modalities like cupping, gua sha and moxa.
Her acupuncture treatments are safe, gentle and best of all, effective in treating many common ailments.
I had a wonderful session with Alexa. I went in with menstrual cramps and with in a few minutes into the session they subsided. She was very knowledgeable and informative. I had such a relaxing and peaceful session. I highly recommend having a session with her! Thank you for the healing work that you do! You are a gifted practitioner 🙂

Alexa is a paragon among the health and wellness providers in San Diego. I've been referring her to my family and friends. She provides a wide range of services including massage, acupuncture, and cupping. Her new location is wonderful too. Very peaceful and well-appointed, just what you want for a service to reset your body. Plus, it's easy to get to and always has available parking. She has flexible hours and is very responsive. I've been getting acupuncture for years now and she takes it to an exceptional level. After my second session, I literally felt no back pain at all. That's pretty awesome. Alexa also has great people skills. She's attentive to my needs, engaged and informative.

I was a gifted a session with Alexa by a friend and was more than pleased with her work. Alexa is welcoming, interested, caring, and knowledgeable. We first began by discussing what my issues were and decided to focus on the specific ones. My one hour appointment began with 20 minutes of cupping, a suction therapy to move blood. This was my first time having it and I really enjoyed the feeling. I also appreciated the aromatherapy during it. The acupuncture was pleasant also, and felt very relaxed. I welcomed her explanations of the purpose for certain puncture spots on my body was for. Afterwards, Alexa gave me a break down of different foods to eat/avoid in order to further my healing. I highly recommend her and will be back very soon!

Alexa is informative and intuitive about patients' needs. I go to her regularly for treatment and health maintenance. I usually get a combination of cupping, acupuncture, and ear coning. This cured an ongoing ear infection I had and has assisted with severe hormonal problems. Alexa is always kind and takes the time to listen to patients needs. She's also an excellent massage therapist! I highly recommend everyone go see her!

I highly recommend it!! I immediately felt I could trust her. It was my first acupuncture session and she guided me through the whole process. Afterwards, I felt very relaxed and me knee pain decreased.